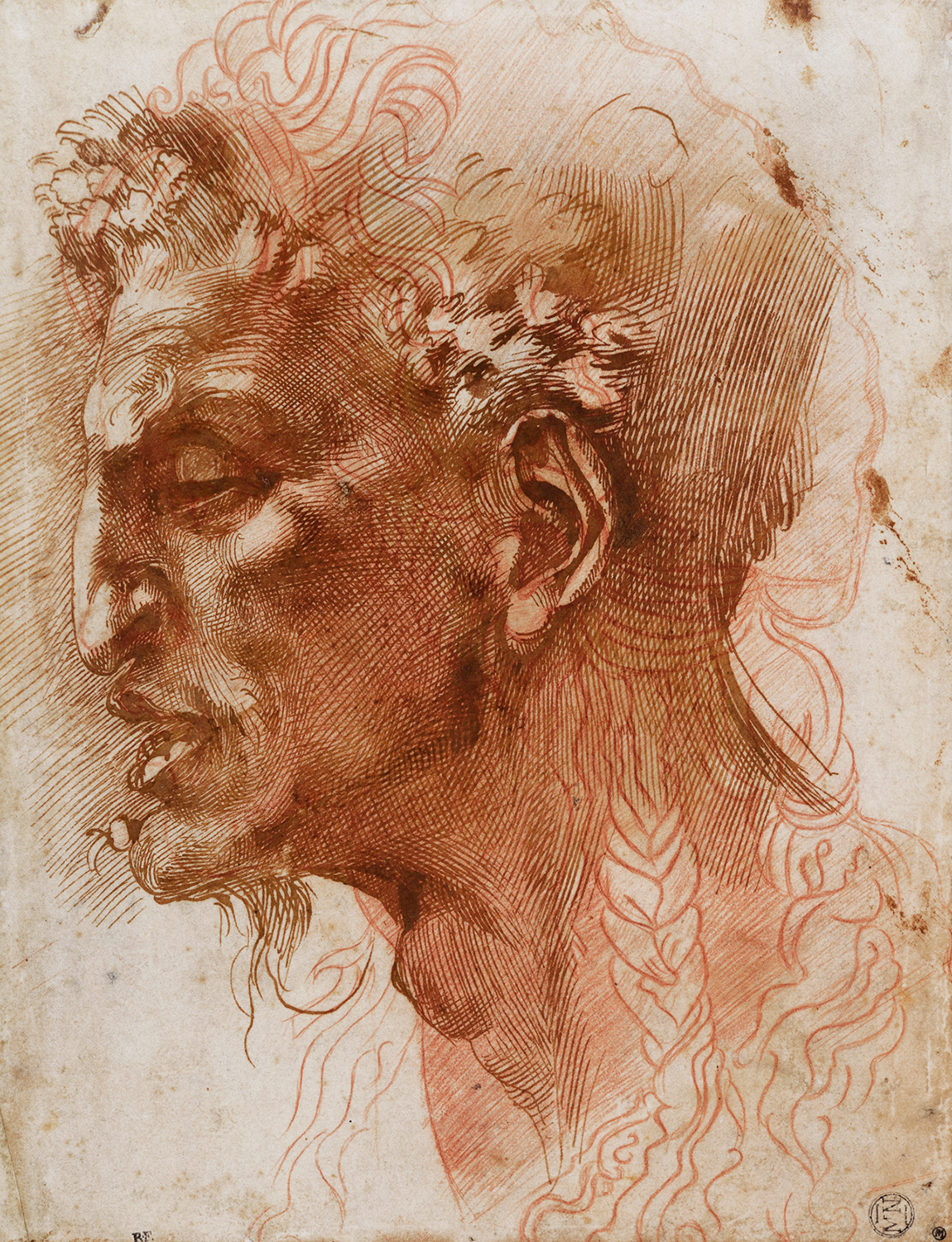 Italian Drawings from the Mariette Collection
Past
27 June – 30 September 2019
Italian Drawings from the Mariette Collection
27 June – 30 September 2019
Overview
Pierre Jean Mariette (1694–1774) brought together one of the most fascinating collections in the whole of the 18th century, particularly showcasing drawings, with some 9,600 sheets. Masterpieces by great artists stood alongside pieces of bravura by minor masters, in line with the encyclopedic commitment of this "genius jack-of-all-trades" in his effort to perfectly summarize the history of drawing, from its origins through contemporary artists. Following on from Pierre Rosenberg's 2011 publication of the first two volumes devoted to French drawings from the Mariette Collection, the publication of a catalogue raisonné of Italian drawings likewise accompanies this exhibition of some one hundred of the most remarkable Mariette sheets from this school: works by the greatest Italian artists, including Raphael, Michelangelo, Titian, Veronese, Carracci, Guido Reni, and Guercino, have been taken from several Parisian collections, first and foremost that of the Musée du Louvre.
The last representative of an illustrious dynasty of print dealers, admitted as a "free associate" to the Académie Royale de Peinture et de Sculpture, Pierre Jean Mariette was a printer and draughtsman, translator and art critic, tireless letter writer, and above all, one of the greatest drawing collectors of all time. While Mariette sought to create a universal collection, he had a clear preference for Italy, as illustrated by a letter dated December 12, 1769, to the architect Tommaso Temanza: "Those who, like me, give preference to the works of the Italian masters over those of the painters produced by the Netherlands, are few and far between (…). This does not prevent me from pursuing my tastes, and it is no exaggeration to tell you that my collection, created in this spirit, is perhaps the most complete and well selected that exists in Europe."
The portion of the collection that provided its author with the greatest pleasure and sense of pride is thus featured by the Louvre in this exhibition. Following a brief overview of Pierre Jean Mariette and the legendary nature of his collection, visitors are invited to follow in the footsteps of his journey in Italy, undertaken at the age of 23, and which was, for him, an extraordinary "school of seeing". The Mariette Collection is akin to a journey in space (through artistic centers) and time (from the beginnings of drawing through contemporary artists), from Venice to Tuscany, Bologna, Rome, and Naples.
Organised by
Pierre Rosenberg, Honorary President-Director of the Musée du Louvre and Victor Hundsbuckler, Curator of the Department of Prints and Drawings, Musée du Louvre, with the collaboration of Laure Barthélemy-Labeeuw, Marie-Liesse Delcroix from Mariette Association.
Presentation by the exhibition curators
Présentation de l'exposition : Dessins italiens de la collection Mariette