The museum is closed
In line with the measures taken by the government to prevent the spread of COVID-19, the Musée du Louvre and Musée National Eugène Delacroix remain closed until further notice. All those who have purchased a ticket for this period will automatically receive a refund—no action is required.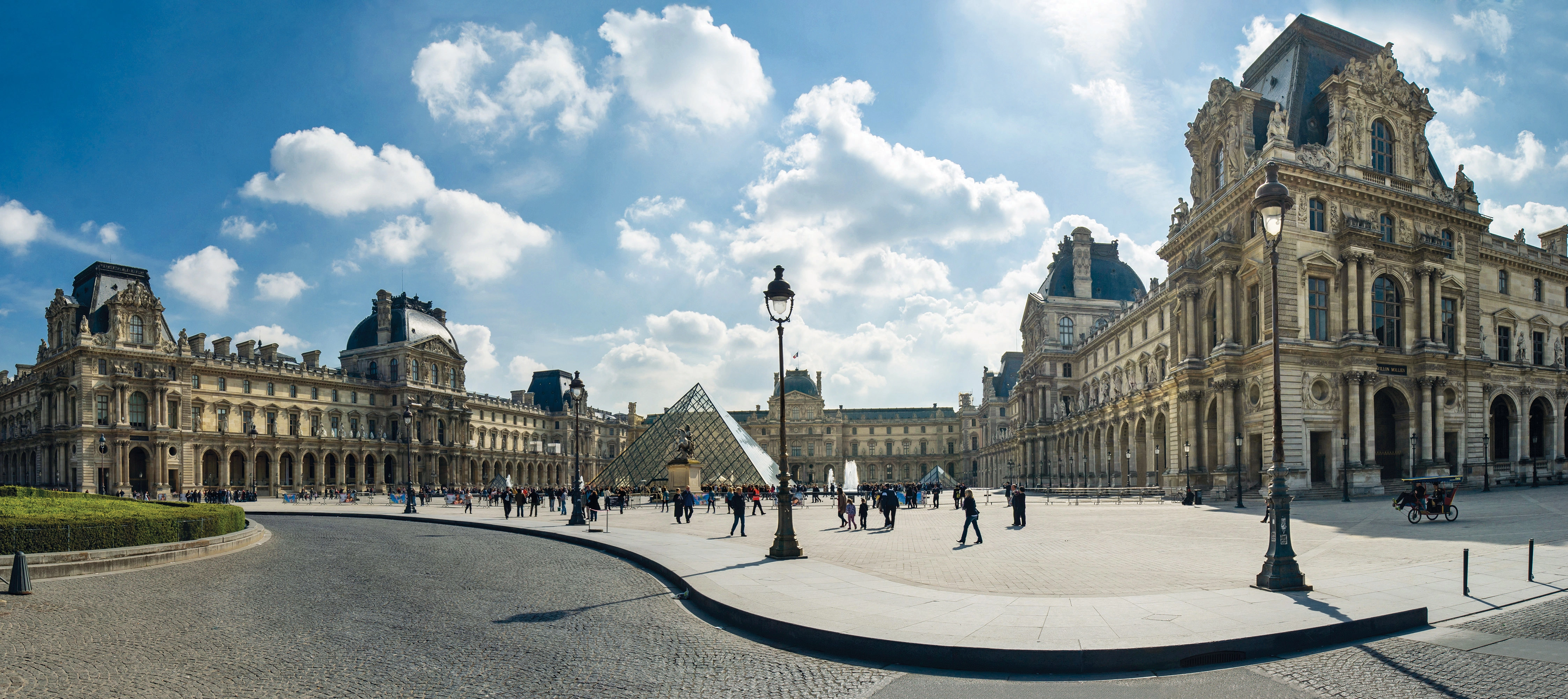 Map, entrances & directions
All roads lead to the Louvre
Visit | Map, entrances & directions
Figure out what you want to see and which entrance you should use to access the museum.
Metro
Palais-Royal / Musée du Louvre (lines 1 and 67)
Pyramides (line 14)
Bus
No. 21, 24, 27, 39, 48, 68, 69, 72, 81, 95
Car
Visitors with disabilities are entitled to a reduced car park rate – this can be organised at the dedicated area for visitors with special needs under the Pyramid. See prices.
Bicycle (Vélib' stations)
No. 1015, 2 place A. Malraux
No. 1023, 165 rue Saint-Honoré
No. 1014, 5 rue de l'Echelle
No. 1013, 186 rue Saint-Honoré
There is also an area for parking bicycles available in front of the École du Louvre, near the Porte des Lions. In accordance with the Vigipirate security measures, all bags must be left open.
Taxis
Drop-off area at the Carrousel roundabout.
The closest pick-up area is at Place André Malraux.
Batobus
Louvre stop, Quai François-Mitterrand
Which entrance should I use?
The Pyramid is the Louvre's main entrance. There are 4 queues: visitors without tickets, visitors with tickets, visitors with membership cards (Amis du Louvre, Louvre Pro, Ministère de la Pass Education, ICOM, etc.) and priority access (disabled visitors, staff members, etc.).
At peak times, you may also be able to use the Carrousel, Richelieu or Porte des Lions entrances depending on which category you fit into.
Finding your way around the museum
Due to current circumstances, one-way systems have been set up to control the flow of visitors throughout the museum. Some rooms are currently closed. Download the most recent museum map for more information.
The Musée du Louvre applies the government security directives for public establishments to ensure the safety of visitors. All visitors must comply with security checks. The Musée du Louvre thanks its visitors in advance for their understanding and cooperation.