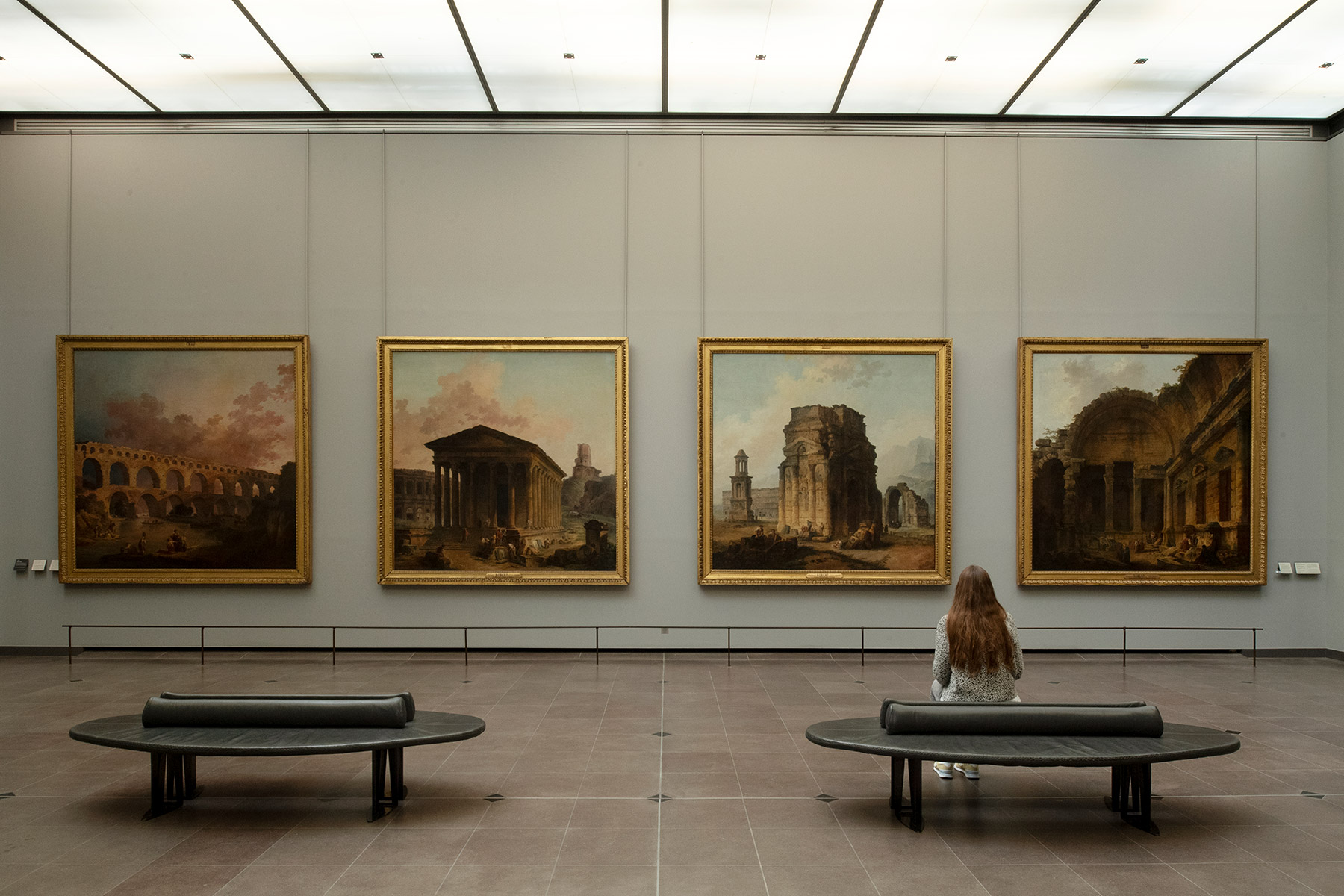 List of available galleries
Schedule of room closures
The museum is open today from 9:00 AM to 9:45 PM
The Louvre is carrying out some major maintenance and renovation work to make the visitor experience as comfortable and positive as possible. As a result, some of the museum rooms have to be periodically closed. In addition, some rooms may need to be closed for weather-related reasons. For further information, please contact us on +33 (0)1 40 20 53 17.

Due to public strikes, the museum may open later and some exhibition rooms may remain closed.
We thank you for your understanding.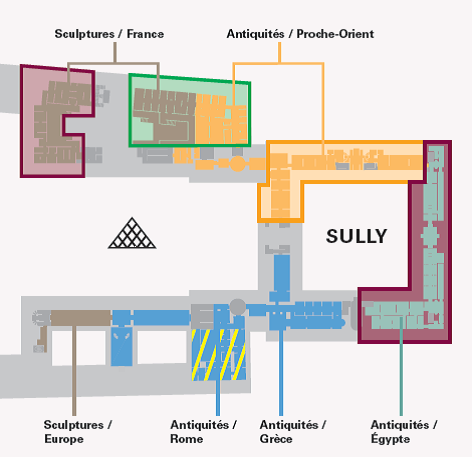 Schedule of room closures
from 7 june to 2 july 2023
Filters
Arts of Africa, Asia, Oceania and the Americas

Closed

Cabinet of Prints and Drawings

Closed

Near Eastern and Egyptian Art

Closed

Roman Antiquities

Closed

Decorative Arts / Europe

Partly open

Rooms 558 to 564 are closed for renovations.

Egyptian Antiquities

Partly open

Greek Antiquities / The Galerie Campana

Partly open

Rooms 656 to 659 are closed for renovations.

Paintings / Spain

Partly open

Sculptures / Europe

Partly open

Closed on Fridays, except for rooms 400 to 403 (Italian sculptures)

Greek Antiquities

Open

Italic and Etruscan Antiquities

Open

Near Eastern Antiquities

Open

Paintings / France (large formats)

Open

Paintings / France (Sully and Richelieu wings)

Open

Paintings / Great Britain / United States

Open

Paintings / Italy

Open

Paintings / Northern Europe

Open

Sculptures / France

Open

The Galerie d'Apollon

Open

The Napoleon III Apartments

Open

The Pavillon de l'Horloge (History of the Louvre)

Open