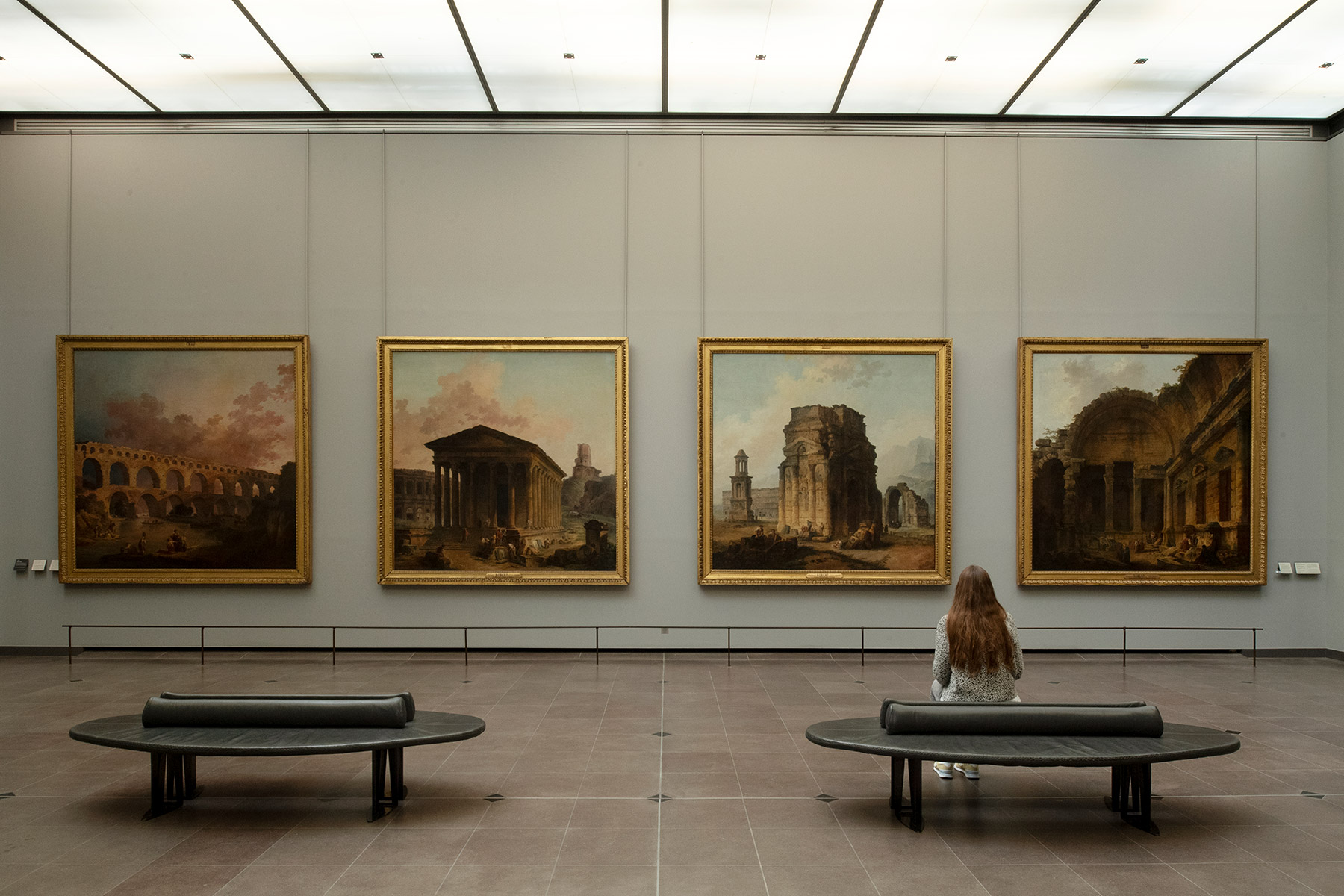 List of available galleries
Schedule of room closures
The museum is open today from 9:00 AM to 6:00 PM
The Louvre is carrying out some major maintenance and renovation work to make the visitor experience as comfortable and positive as possible. As a result, some of the museum rooms have to be periodically closed. Due to high temperatures, some museum rooms may also be closed. For further information, please contact us on +33 (0)1 40 20 53 17.Thank you for your understanding.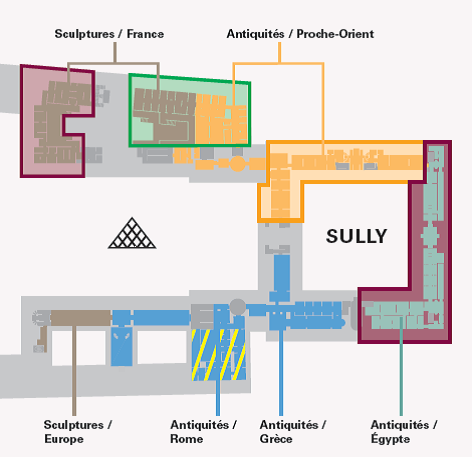 Schedule of room closures
To 31 August 2022
Filters
Greek Antiquities / The Galerie Campana

Closed

Italic and Etruscan Antiquities

Closed

Near Eastern and Egyptian Art

Closed

Roman Antiquities

Closed

Decorative Arts / Europe

Partly open

Near Eastern Antiquities

Partly open

Paintings / France (Sully and Richelieu wings)

Partly open

The exhibition The Golden Age of the portuguese Renaissance will be closed on Wednesdays.

The Pavillon de l'Horloge (History of the Louvre)

Partly open

Arts of Africa, Asia, Oceania and the Americas

Open

Cabinet of Prints and Drawings

Open

Egyptian Antiquities

Open

Greek Antiquities

Open

Paintings / France (large formats)

Open

Paintings / Great Britain / United States

Open

Paintings / Italy

Open

Paintings / Northern Europe

Open

Paintings / Spain

Open

Sculptures / Europe

Open

Closed on Fridays, except for rooms 400 to 403 (Italian sculptures)

Sculptures / France

Open

The Galerie d'Apollon

Open

The Napoleon III Apartments

Open

Due to high temperatures, the Napoleon III Apartments may be closed.