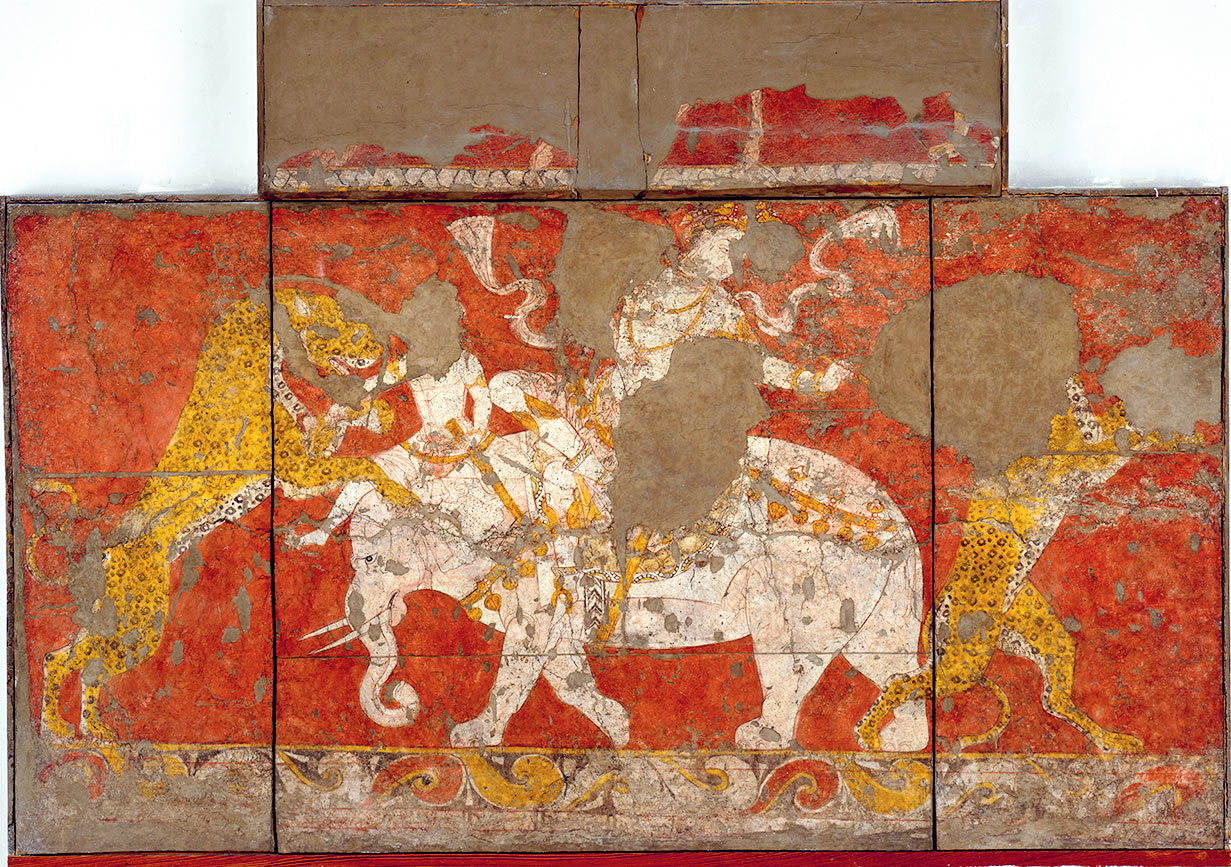 The splendours of Uzbekistan's oases
Current
23 November 2022 – 6 March 2023
The splendours of Uzbekistan's oases
23 November 2022 – 6 March 2023
Conseils de visite
L'exposition est accessible avec un billet d'entrée aux collections permanentes du musée.
Afin de préserver le confort de visite et de veiller à la sécurité du public et des œuvres, nous régulons les accès aux salles de l'exposition. Ainsi, un temps d'attente à l'entrée de l'espace est ponctuellement à prévoir. Nous vous invitons également à privilégier une visite avant 15h.
This exhibition takes visitors on a fascinating journey to the crossroads of civilisations, in the heart of central Asia, in Uzbekistan, where Samarkand and Bokhara are household names. But many other trading posts in the region brought to light works of art that are now listed as objects of world heritage.
A large selection of these masterworks will leave Uzbekistan for the first time and undergo special conservation treatment for the exhibition, including monumental wall paintings from the Ambassadors' Hall in Samarkand and its surroundings, the pages of one of the oldest monumental Korans from the early days of Islam from Katta Langar, in Sogdiana, and other treasures in gold from Bactria (Dalverzin Tepe), silver, silk, and fine ceramics. The exhibition also showcases several masterpieces from the famous 16th-century miniature paintings of the School of Bukhara.
Thanks to exceptional loans from Uzbekistan, and from major European museums, the exhibition encompasses nearly 130 works and invites visitors to embark on a journey through space and time. The riveting tale of 17 centuries sheds light on why this far-flung region near China and India fascinated Alexander the Great and the caliphs of Baghdad, beyond the Iranian world, further east. This hotspot of exchange and cultural flourishing provided a forum where Western and Eastern civilisations could dialogue and mingle harmoniously.
Organised by:
Yannick Lintz, president of Musée Guimet, and Rocco Rante, archaeologist in the Department of Islamic Art at the Musée du Louvre
Acknowledgments
This exhibition was organised by the Louvre in partnership with the Art and Culture Development Foundation of the Republic of Uzbekistan under the Cabinet of Ministers of Uzbekistan.
This exhibition is supported in part by EDF and Orano.