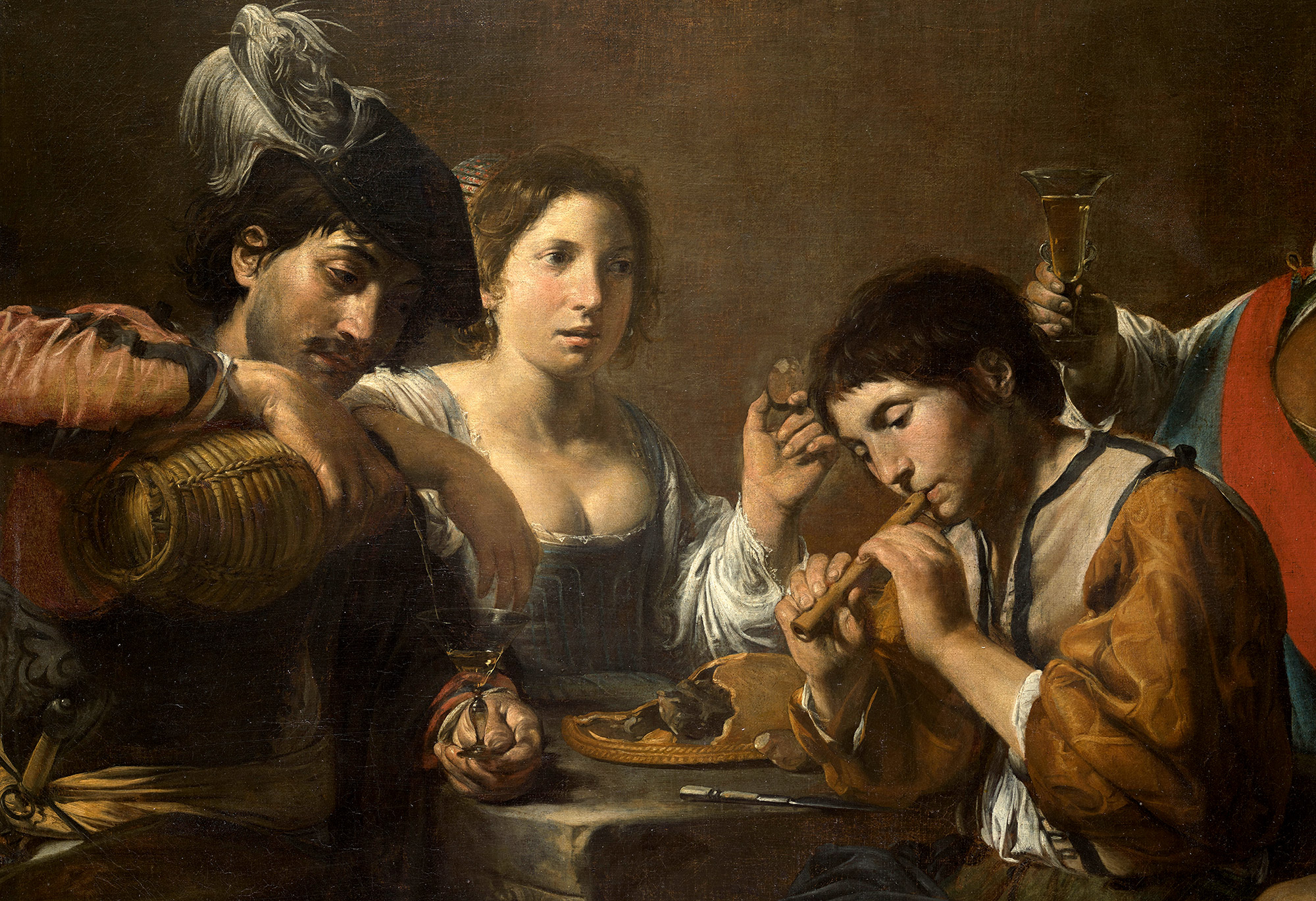 Valentin de Boulogne. Beyond Caravaggio
Past
22 February – 22 May 2017
Valentin de Boulogne. Beyond Caravaggio
22 February – 22 May 2017
New!
Enjoy 10 night visits from May 10 to 22 to visit the exhibition!
Night visits until 9.45 p.m. on Wednesdays, Fridays and Saturdays until May 22, 2017. Exceptional sessions until 9.45 p.m. on Thursday 11 and 18 and Monday 15 and 22 May.
Important information
Due to high attendance, all visitors – including those entitled to free admission – must book a time slot. Go to the online ticketing service, choose a time slot and select the 'free admission' option.
Presentation
Considered the most brilliant of the painters coming in the wake of Caravaggio, and one of the greatest French artists—indeed, the equal of Poussin—Valentin de Boulogne (1591–1632) spent the greater part of his career in Rome executing prestigious papal commissions. His work was also collected by people in power, most notably Cardinal Mazarin and Louis XIV, and throughout the 19th century served as a model for masters as different as David and Courbet.
With all the freedom of Caravaggio—who also died in his prime—Valentin borrowed his predecessor's dramatic realism, chiaroscuro, and subject matter (taverns, concerts, martyrs, saints, etc.), but transformed them, allying a neo-Venetian chromatic sensibility with a totally new sense of the grandiose and the melancholic.
Owner of the world's largest collection of his works, the Louvre, in partnership with the Metropolitan Museum of Art, is presenting the first monographic exhibition of the most significant representative of the Caravaggesque movement in Europe.
Organized by
Sébastien Allard, Director of the Department of Paintings, Musée du Louvre.
Co-curators
Keith Christiansen, John Pope-Hennessy Chairman, Department of European Paintings (The Metropolitan Museum of Art, New York) and Annick Lemoine, Scientific Director of the Festival of Art History and lecturer in art history (University of Rennes 2).

Acknowledgments
Acknowledgments

| | |
| --- | --- |
| Exhibition in partnership with | the Metropolitan Museum of Art, New York. |
| Exhibition sponsored by | |
Auteurs : Sébastien Allard, Annick Lemoine, Keith Christiansen
288 pages / 144 illustrations Coédition Musée du Louvre / Officina Libraria