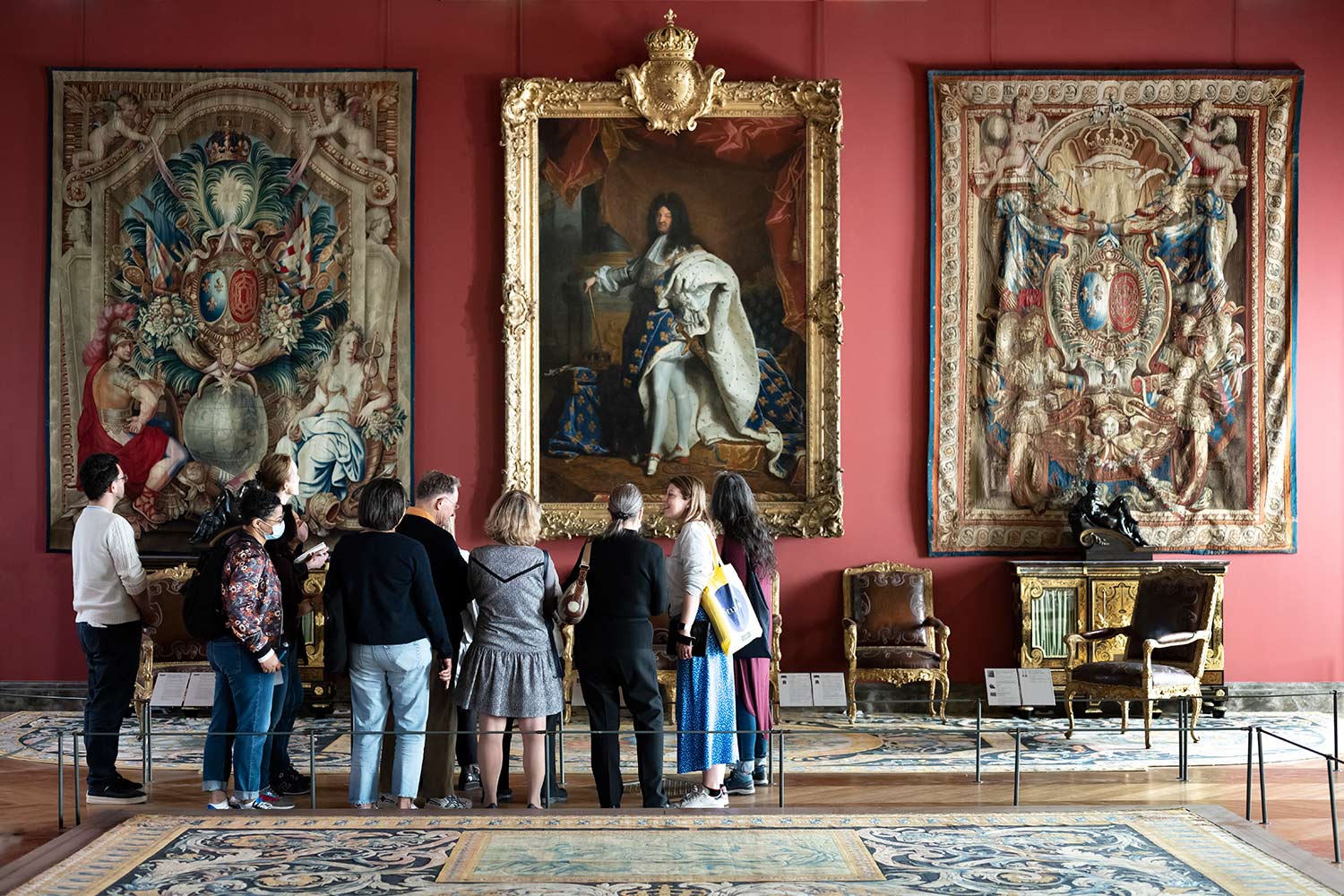 Leisure groups
Tourism professionals and associations
Visit | Visit as a group | Leisure groups | Making the reservation
Making the reservation (3)Display:Making the reservation
Making the reservation
What do I need to book?
We advise all groups to book a time slot a few weeks in advance of their visit. Time slots for self-guided groups are now open for booking through 31 July 2023.
There are two parts to a group reservation:
Group reservation fee: all groups (7 to 25 people maximum) must book a specific time slot for which they have to pay a group reservation fee. The number of participants and time slot (date and time; depending on availability) can be changed up until the day before the visit. All bookings are to be made by card via the online ticketing service (ticketlouvre.fr).

Individual tickets

: all group participants must be in possession of an individual ticket, even if they are eligible for free admission (full list available here). Once the group tour has ended (max. 3 hours), participants may continue visiting the museum on their own. However, it should be noted that any exit is final.
In order to be granted permission to speak publicly in the museum, tour guides must hold a professional card. As the reservation fee covers the right to speak publicly, once arrangements have been made tour guides may take the group around the museum at the booked time slot.
Please contact us via email if you are a university professor, curator or researcher and would like to make an exceptional request to speak publicly in the museum.

---
How much will it cost?
The reservation fee (which covers the right to speak publicly) costs €70
Individual admission tickets cost €17 (click here for list of visitors eligible for free admission)
VIP tours: private 90-minute tours for 6 visitors are available for €600. Please contact us at Visites.Protocolaires@louvre.fr to arrange a VIP tour.
Be prepared!
To ensure that everyone enjoys a comfortable visit, museum guides and their guests must use their own headphones. Without this equipment, groups cannot be admitted to the museum.
---
What can we see?
On the online ticketing service, you can book a time slot and individual tickets to visit the permanent collections (temporary exhibition in the Hall Napoléon not included). Participants eligible for free admission must book a free ticket.
---
When can we come?
Every day except Tuesdays, 1 May, 25 December and 1 January. Time slots are available from 9 a.m. until 4 p.m. and on Friday night until 8 p.m.