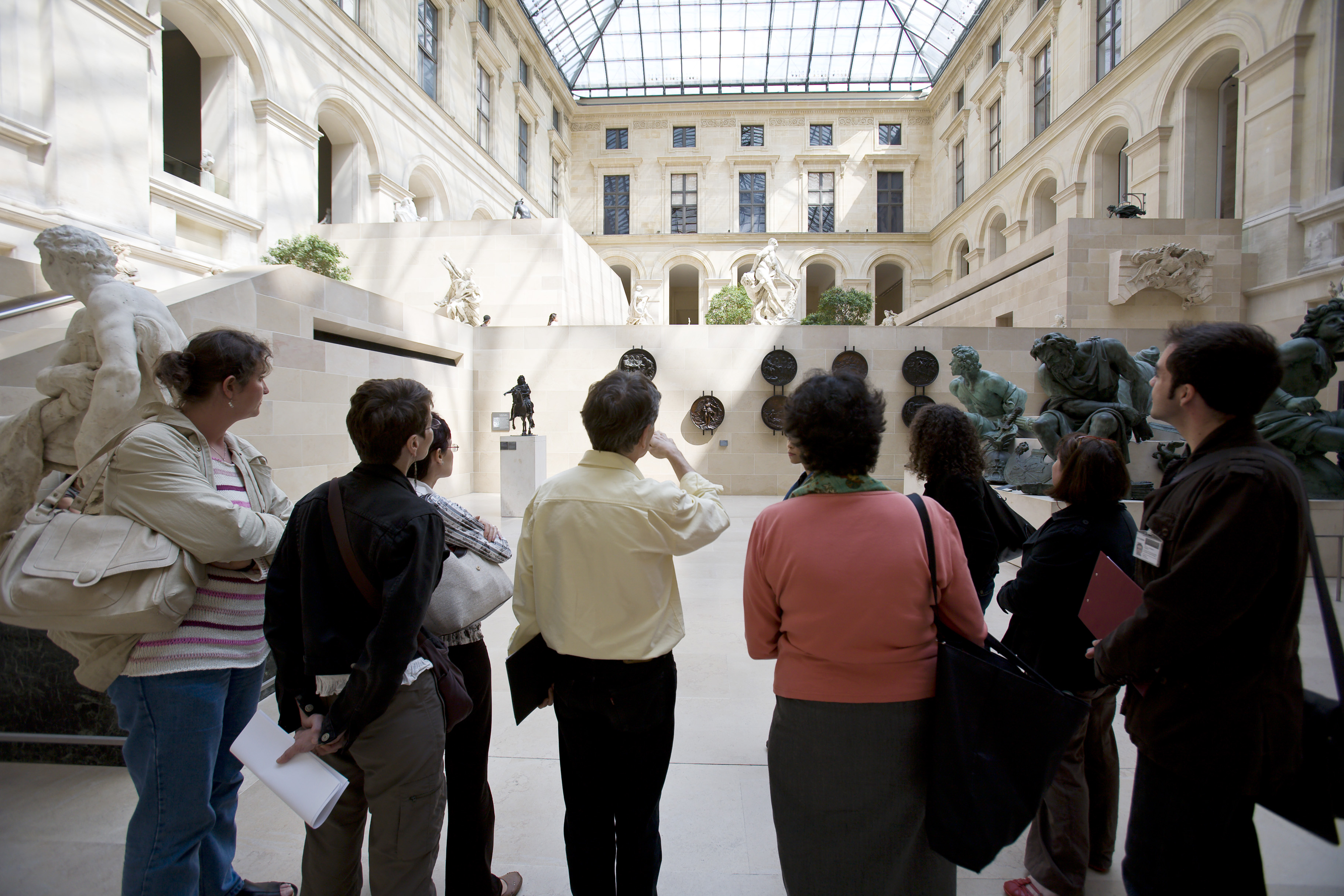 Accessibility
Plan your visit easily taking account of your access needs
Visit | Accessibility | Visitors with hearing impairments
Visitors with hearing impairments (5)Display:Visitors with hearing impairments
Visitors with hearing impairments
Access
Via the Pyramid
A central lift (the 'tube') will take you under the Pyramid to the reception area.
Via the Carrousel shopping centre
Access the Carrousel shopping centre from the car park or entrance at 99 rue de Rivoli.
To reach the reception area beneath the Pyramid, escalators and two lifts are available. Speak with the agents at the Carrousel entrance who will guide you toward the lifts. When you get to the underground shopping area, continue for 50 metres toward the inverted pyramid, where you will go through a security check before entering the museum.
---
Dedicated services
For visitors with assistive listening devices, hearing loops are installed beneath the Pyramid, at the Information Desk, automated ticketing machines, group reception area, the Help Desk, and in the Auditorium.
The Louvre's audio guide on Nintendo 3DS™ XL has tours adapted for visitors with a hearing impairment. Hearing loops compatible with audio guides are available upon request. Take an audio-guided tour to discover the key facts about the history of the palace and its artworks. Our tours are geared towards adults or families. They are also available in French Sign Language and audio description (in French only).