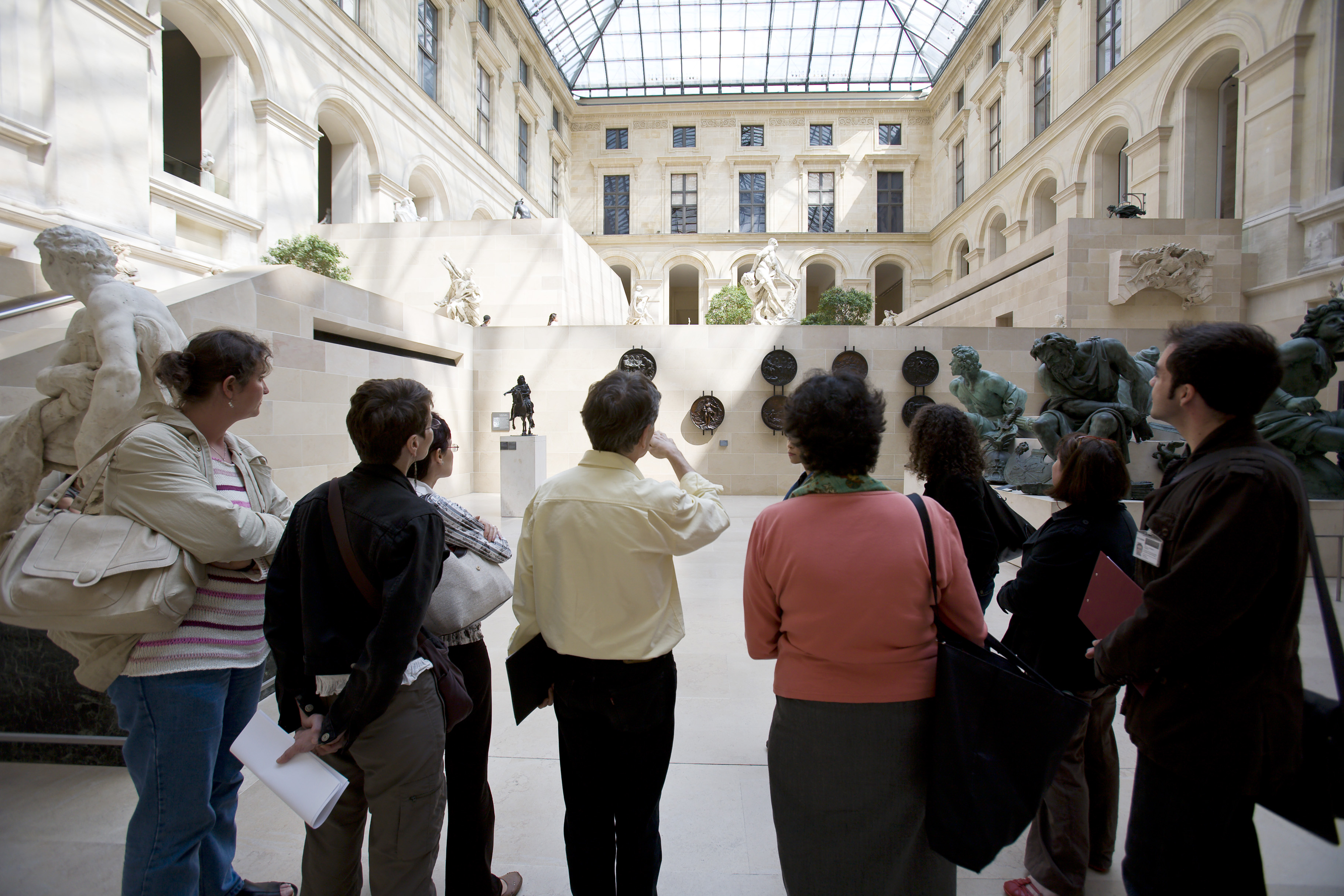 Accessibility
Plan your visit easily taking account of your access needs
Visit | Accessibility | Visitors with visual impairments
Visitors with visual impairments (5)Display:Visitors with visual impairments
Visitors with visual impairments
Access
An escort service is available upon request to assist you in getting from the nearest metro stop or Carrousel car park to the museum. Call +33(0)1 40 20 53 17 or send an email to handicap@louvre.fr.
Staff are also available upon request to escort you from the Pyramid to the museum rooms. For more information, visit the Information Desk beneath the Pyramid.
---
Dedicated spaces
The Petite Galerie
The Petite Galerie is a dedicated space for disabled visitors. Entirely accessible, it is equipped with tactile ground surface indicators. A braille booklet is lent free of charge and a downloadable guided tour with audio descriptions is available on the Petite Galerie app.
The Pavillon de l'Horloge
Learn about the history of the Louvre and how it has changed over time. Hands-on devices will help you get a feel for the space you are in and how the Louvre's architecture developed through the ages.
Islamic Art
Tactile devices are available in the Department of Islamic Art collections.
---